Meeting your Needs
You need a trusted maintenance partner who is industry compliant:
Will go the extra mile to deliver beautiful and safe community amenities
Is part of and committed to the local community – living, working
Looks for ways to be more efficient and deliver added value at every opportunity
Brings a high standard of key expertise -horticulture, traffic management, health and safety, and contract management skills – within a partner relationship
Key focus on meeting contract specifications
Is committed to Health and Safety, industry qualified with a proven track record
We are measured on:
Our planning
Quality of physical work
Quality in Partnering
Timeliness of physical work
Quality of our contract administration
Site Safety and Traffic Management
Our presentation to the public
Horticultural Services NZ Ltd is uniquely positioned to meet your needs.
Going the Extra Mile
The exceptional is, for us, quite normal. Like the time, on a weekend, when we had to retrieve a shoe thrown into a locked toilet, because the family, from out of town, were about to head home.
We currently undertake ground maintenance work on two hospice sites in Whanganui. We subsidise the work heavily to support the amazing work that Hospice do in our community.
We treat your assets like our own. We'll do anything, within reason (!), to make a good impression and make someone's day.
Our track record spans 14 years in business carrying out similar gardening and grounds maintenance contracts and one-off projects for a range of private and public organisations throughout the North Island. The size and scope of work has ranged from small residential jobs to long-term multi-site contracts, demonstrating our ability to plan, resource and carry out contract work to meet client expectations.
Environmental Management Systems
Maintaining environmental responsibility is important to us. We receive regular updates from the Environmental Protection Authority and WorkSafe to ensure we keep up to date with all environmental legislative changes. We work with Regional Councils to keep staff informed regarding noxious weeds/diseases impacting specific to regions, i.e. Horse Tail, Myrtle Rust.
We train our staff to ensure that we are compliant, updating our Procedures, Hazard Register and Health and Safety Manuals as required. Our staff are Growsafe/Handler Certified.
We have made a conscious decision as a company to use the least toxic chemicals (insecticides/weed control) available to achieve acceptable outcomes.
As a company we endeavour to be careful with resources, and encourage our staff to recycle/re-use, and avoid waste wherever possible.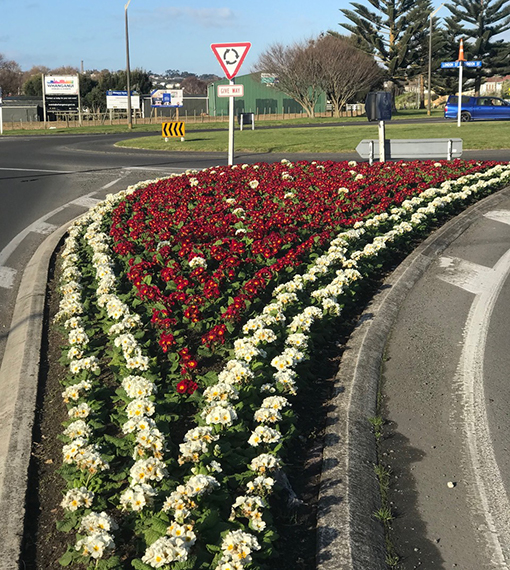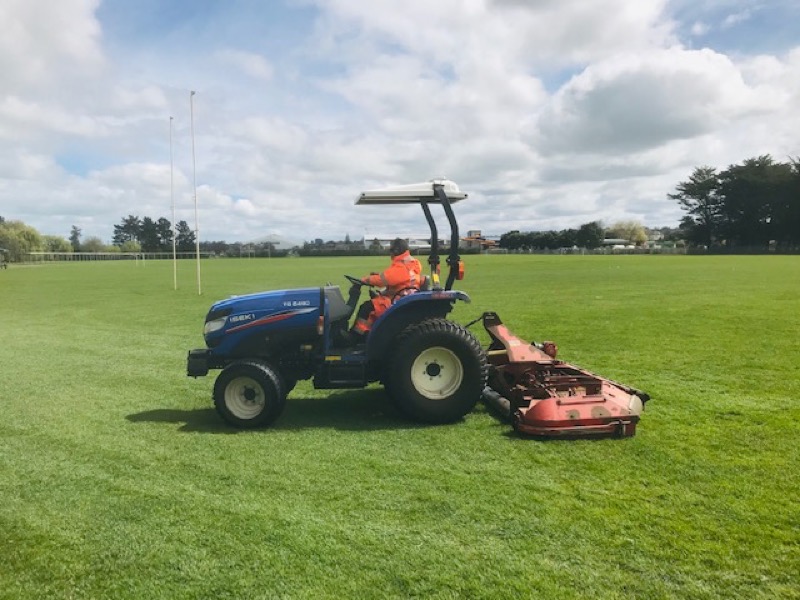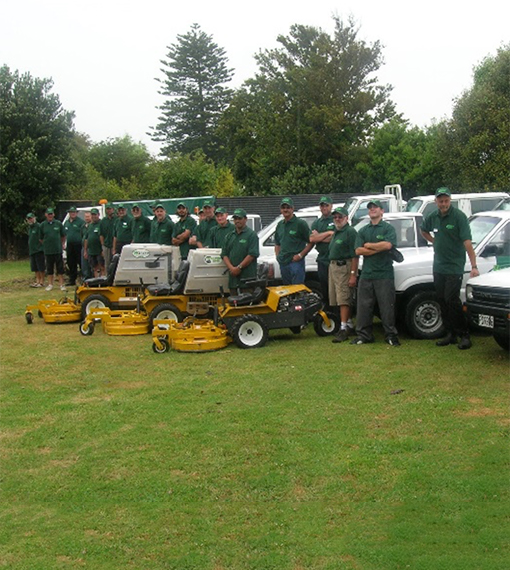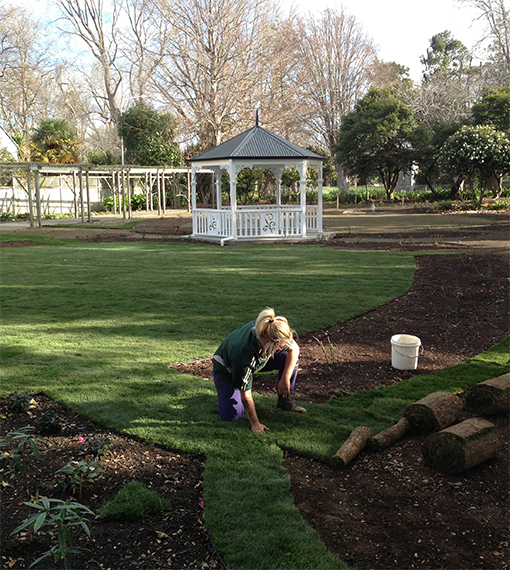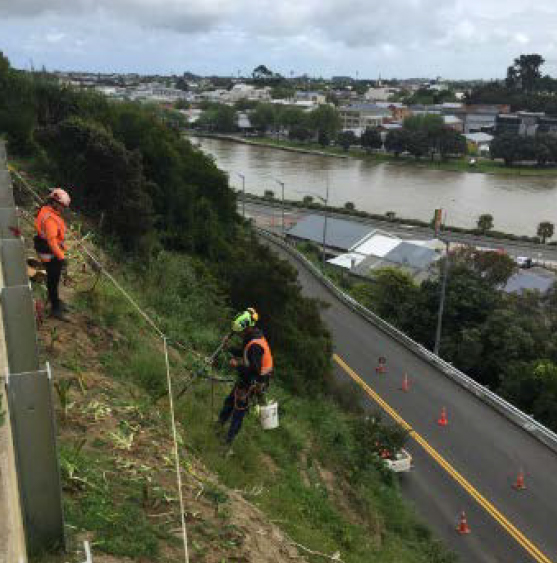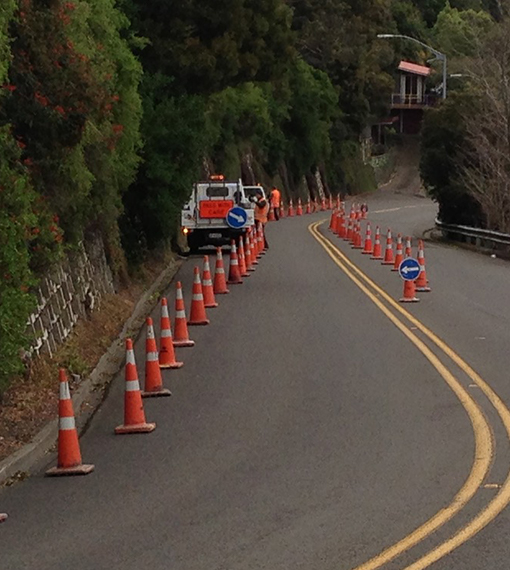 For a full list of our ground maintenance services, view our 'Menu' of options. You can also contact us to find out more about how we can save your business time and administrative hassles.
Get a free landscaping consultation to the value of $249.00! Simply submit your details below and we will organise someone to come out and see you.